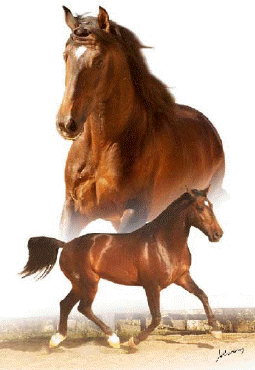 About Nordeste, see the Stallion Gallery at the Interagro´s Website.
Also bred by Manuel Braga (Sociedade das Silveiras) in Portugal, this young bay horse is a beginner in dressage competitions. Has a huge potential to become an outstanding stallion.
Trainer's opinion: This young bay stallion has enormous character. He is serious about his work and learns quickly. He loves to work and train. Very forward moving with ground covering gaits, this impressive horse has balance, strength and size beyond his years. His free-walk shows a 3 hoof-print overtrack. He is very well proportioned with an athletic build and flexibility suitable for dressage. A good temperament completes the picture. Van Gogh is a powerful sport horse prospect with great potential for a serious rider.
Veterinarians to be consulted: Dr. Irineu Palmeira (BRA) and Dr. Sheila Lyons (USA)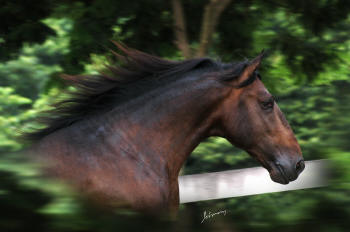 Photo by Johnny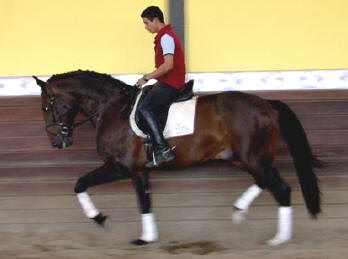 Photo by Dr. Sheila Lyons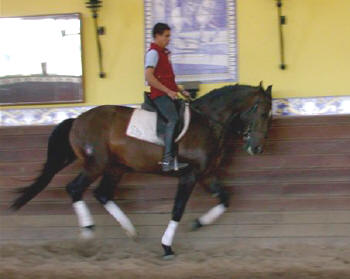 Photo by Dr. Sheila Lyons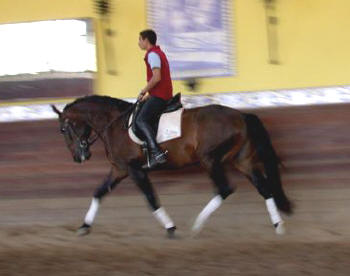 Photo by Dr. Sheila Lyons