Arrimo is a young black stallion that since his start on training, showed a natural ability for sport. His movements have rhythm and balance, besides his sweet mind and easy ridding.
His size and conformation collaborate for his success in the sport. Associated to his great temperament, Arrimo has a promising future in Dressage.
Trainer's Opinion: this young horse is really impressive! He had a very easy training start, which showed his good character and natural ability to sport. Working only for two months, he is already able to perform the basic exercises with excellence. He has a good temperament, big talent and is addicted to sugar cubes!!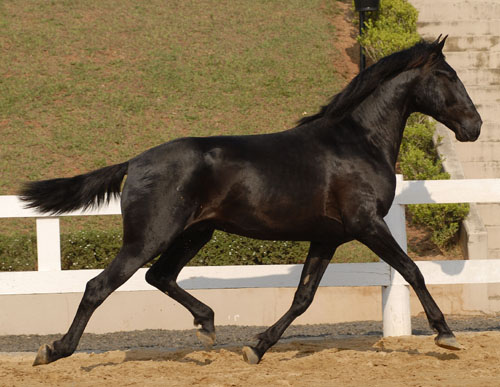 Photo: Tupa
Click on the tumbnails to enlarge the pictures