Atlântida do Vouga is an outstanding gray mare under saddle, an exemple of the talented Lusitano Horse, that has the gaits, the beauty and the great character of the race.
Her sire Oceano (MV) is a confirmed breeding stallion awarded at International Exhibitions, had competed and won Dreesage CDI's on Grand Prix Level, and has a progeny of excellent sport horses.
Dam: Quebeleza HI is daughter of Leão, by Falcão with Harpa IV, one of the best Dragão´s descendents. Harpa IV had won international Exhibitions in Portugal. As her dan , Quebeleza HI was awarded with first in places and gold medals on exhibitions and is an expressive broodmare, producing foals with very good conformation, gaits and temperament.
Atlântida has the sport type conformation, is very balanced and easy to ride, with only three years old, and also can be a good broodmare with her noble bloodline.
Dam's Progeny: Util HI (09/15/00) with Zique, Valquiria HI (09/06/01) and Xinesa HI (10/11/02) both with Ninfo; Zebra HI (10/02/03) with Quemacho HI, Atlântida do Vouga (09/18/04) and Capa do Vouga (09/07/06) both with Oceano (MV)
Trainer's Opinion: Atlantida is very talented under saddle; she can perform all the basic exercises with grace, rhythm and balance. Her talent is natural, her body has a sportive conformation and her mind is very "easy going". Her trot is powerful and can improve a lot with the correct training and muscle development. Atlantida already demonstrates a tremendous sport potential.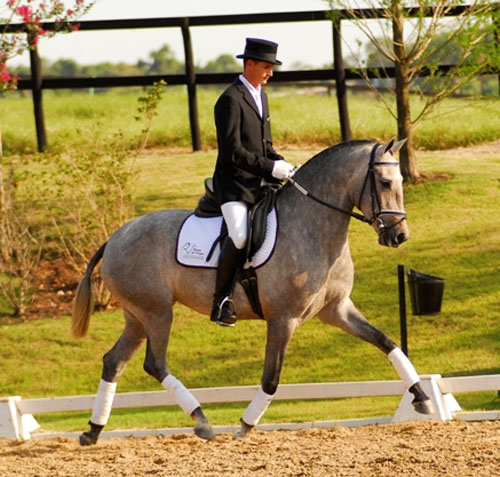 Photo: Tupa