Sire: Quartzo (RC)
Dam: Tererê do Vouga
Zoom Dam's Progeny
Allegro do Vouga, by Oceano (MV), 27/Sep/2004
About Zoom do Vouga:
One of the prettiest buckskins ever born at Rocas do Vouga, Zoom do Vouga bewitches everyone with his majestic attitude and beautiful black mane and tail. He is the son of Quartzo, a Portuguese "Isabel" stallion who produces several horses sold at the Collection auction each year and is also considered a champion stallion in morphology and dressage.
Trainer's opinion:
Zoom is an enchanting horse. When he moves, whether free or under saddle, this stallion demands attention. His correct gaits, reliable character and smooth ride provide the rider with a fantastic experience. He is a great horse for an amateur or professional rider.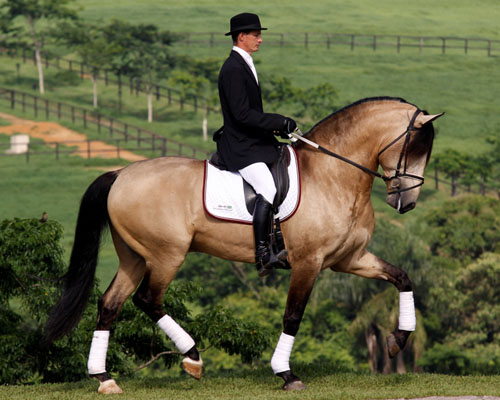 Photo: Tupa

The DVD of all horses under saddle will be sent upon completion to registered guests.
If you are having trouble seeing the video above, please update your flash player by clicking HERE.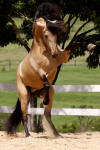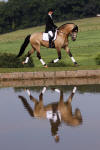 Click on the tumbnails to enlarge the pictures
Approved as Stallion by the ABPSL